Introduction of Blue Light Therapy for Acne
If you had the chance, wouldn't you kill your acne-causing bacteria with your bare hands? That's exactly what you can do by using Blue Light Therapy for Acne.
Blue light therapy is scientifically proven to be able to destroy up to 90% of your acne – Without medication.
You don't have to believe me. A study conducted by the Clinical Aesthetic Journal in 2009 found a significant reduction in acne lesions, blackheads, and whiteheads after self-application of blue light therapy.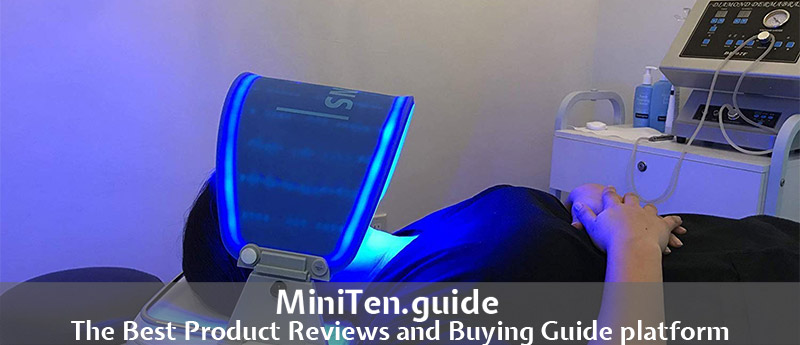 How Does Blue Acne Light Therapy Work?
First of all, if you want to prevent acne, you need to kill the acne-causing bacteria. The blue light rays kill the acne-causing bacteria.
New technology devices combine blue light with red light therapy. After the blue light kills the bacteria, the red light speeds up the healing of the skin, reduces acne scars, and prevents new ones.
How to Use Blue Light Therapy For Acne
How to Choose Blue Light Therapy Device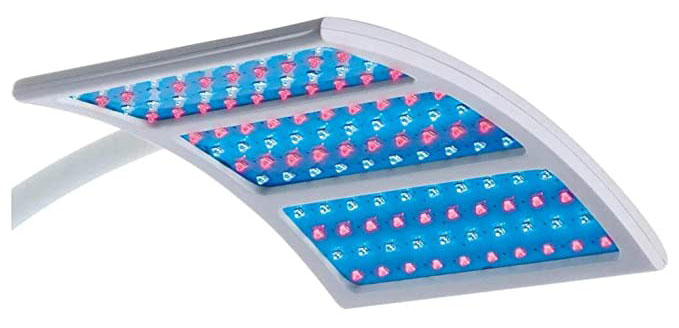 1. First, you'll have to decide if you want a hand-held blue light therapy device or a tabletop device.
A tabletop device usually has a much larger treatment head and only requires about 10-15 minutes of treatment once a day.
Handheld led light therapy devices (see for example the Baby Quasar Blue) usually need you to hold the device on the problem areas for at least 30 minutes a day.
To me, the obvious choice would be a tabletop device, unless you have a lot of spare time to sit and zap your acne for half an hour every day.
2. Second, You'll have to decide if you want a device that only has blue light or a combined blue and red light therapy device. Red light proves to heal the skin faster and is effective for acne scars and preventing acne scars.
The popular Baby Quasar Power Pack, for example, combines blue, red, and infrared light therapy.
Side Effects and One Important Warning of the Blue Light Therapy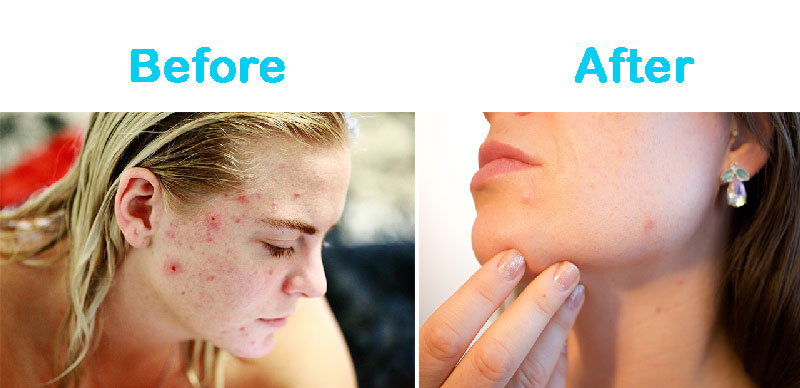 Possible side effects of blue light therapy may include redness and dryness in the treated areas, but these are only temporary. The level of UV light in these devices is usually very low and appears to be well within the range of safety.
Warning: One type of acne that does not respond well to blue light therapy, and which may worsen as a result of treatment is nodulocystic acne. Don't use this therapy if you have this kind of acne.
Also, blue light therapy should not use for people suffering from Bi-Polar disorder.
The Top 2 Light Therapy Devices for Acne
After extensive research and reading hundreds of testimonials on dozens of forums. I have found these 2 devices most recommended by users:
1. Hand-Held Device – Baby Quasar Blue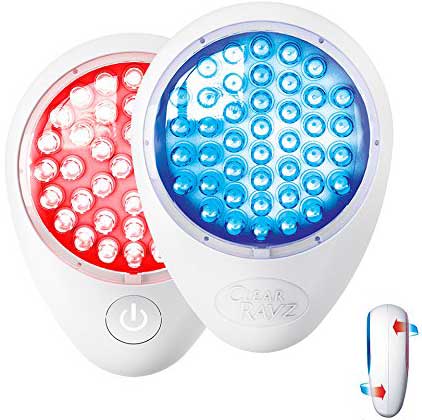 Baby Quasar blue from all the hand-held devices, BQ blue is the most recommended by users online.
If you can afford it don't worry. The company also offers the Baby Quasar Power Pack – With both blue and red light therapy devices.
Here's how to use the BQ Blue (from the manufacturer):
Hop over to Amazon because they usually have the best price for the Baby Quasar Blue, and you can read real buyer reviews to help you decide.
2. Table Top Device – Caribbean Sunlight Therapy
The Caribbean Sunlight combines both blue and red light rays, which already make it superior to BQ Blue. Its large 2 panels make it possible to cover your entire face, resulting in much less treatment time.
Measuring only 5.5″ x 9″ x 1.25″, it fits on a desk, table, or countertop and it has a 6ft cord. It can tilt for best positioning and has a UV shield and safety goggles.
It offers a 10-year warranty too, much more than other blue light home devices.
Final Verdict
If you want to prevent your acne you need to use blue light therapy and red light therapy. Blue light therapy can kill acne bacteria and red light will prevent new acne.
Other Popular Topics on MiniTen