Introduction of Texsport Deluxe Portable Changing Room
I know you're looking for an all-in-one Camping Shower Tent solution. You couldn't find a better option than the "Deluxe Camp Shower and Shelter Combo" from Texsport. By "all-in-one" I mean a product that includes the camp shower tent, the water source, and a camp shower bag for taking a comfortable hot shower anywhere.
Many portable camping shower components on the market are sold separately. So you have to buy the shower tent from one manufacturer and the water heating device and water container from another manufacturer.
This is not a bad thing since you might prefer the flexibility to mix and match different items to best suit your needs. But you won't have the certainty that these different items will work well together.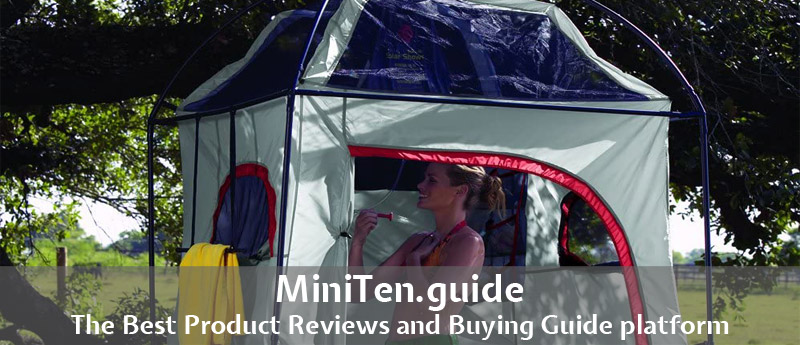 Review of Texsport Deluxe Camping Shower Tent and Camping shower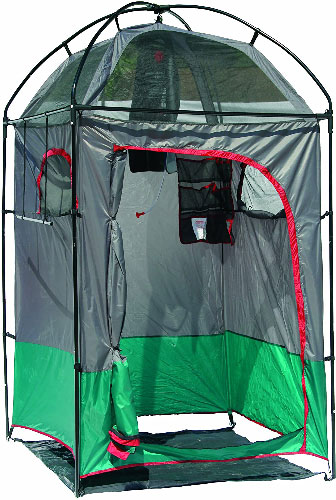 Overall Product Description
Texsport Deluxe Camp shower and Privacy tent is a brilliant selection for those people, who looking for a portable changing tent and a camping shower.
There are two products you need to buy when you are looking for a pop-up privacy tent and a portable shower. You'll pay two times for two individuals products. But, wait a minute, I have a great offer for you.
You can buy this Deluxe Camping shower tent because it comes equipped with both the shower tent and a solar shower bag. Which are all the components you need to get a warm shower anywhere outdoors.
The biggest advantage that the Camping shower tent presents is its high level of privacy. Many camping shower tents don't shield your whole body from sight. Some of them provide cover from head to knees, leaving calves and feet exposed.
The shower tent for camping provides shelter from head-to-toe and this helps you to feel more relaxed as you're showering, knowing that no one can come up to the tent and take a peek. On top of that, you get two mesh windows on each side of the tent, allowing you to see anyone or anything that might be nearby.
Review of its pop up changing tent
The portable camping tent comes with a great pop-up changing tent. Another great feature of this shower tent that helps this particular model to stand out from the crowd is its size. At 4′6″ X 4′6″ X 7'.
It's much larger than most, and with this much room, it provides a more comfortable shower experience by allowing you to move around and maneuver. The four mesh roof panels allow sunlight inside. And also help provide good visibility and superior ventilation while showering.
This best shower tent comes with a large, zippered D-style door that is coated with Heavy Duty polyurethane and a removable rip-stop polyethylene floor. It has Rust-resistant 3/4″ diameter chain-corded steel poles and all poles have speed clips to secure the shelter to the frame.
The portable shower tent comes with 2 no-see-um mesh windows. Which are zippered storm flats and 4 no-see-ums mesh roof panels to ensure the best ventilation system. You can look outside of the pop-up changing tent. To ensure better visibility inside through skylights of the tent, this portable shower tent has 2 see windows.
The most important thing about this tent is two people can shower together. Or 4 people at once inside the portable changing room because of its size. The poles selection of this camping shower tent is strung with strong wire.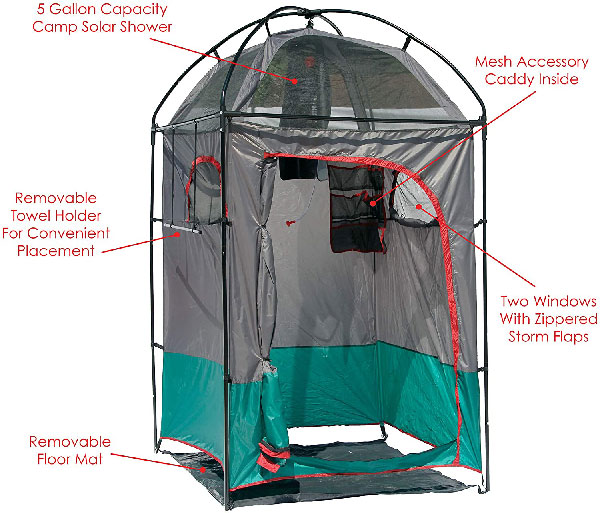 A water-proof cover is also included, providing cover in case of rain. Because the last thing you want is to have rain pouring inside the camping shower tent while you're trying to dry up. Finally, extra amenities included sealing the deal. A nice removable towel hanging bar exists with this camping shower tent. A mesh shower rack for holding toiletries, and an easy-to-clean detachable floor.
As far as your privacy goes, the portable shower tent is well designed. The base or, diameter of the inner zippered windows are placed at about 4'8″ up not only this one, but also the open mesh top starts at about 5'8″. Which is good enough for your privacy.
The rainfly closes off the inside and the portable shower tent has builtin 2 big clear plastic panels at the apex to ensure plenty of light from the sun. And no doubt about the tent poles, it is sturdy enough. If you are looking for the best portable changing tent this one should be a good choice.
Review of the Portable Camping shower tent
You're wondering what kind of device to heat the water. This portable camping shower tent comes with a 5-gallon camping shower bag. The portable outdoor shower is out of the box very good quality and well designed. It's a simple 5-gallon solar shower bag that uses sunlight to warm up the water inside.
The solar shower bag has a fill valve at the top to allow for water to pour in and a hose connected to a showerhead that lets the water out when showering. Leave the shower bag under the full sun for at least 3 hours and then hang it from the top of the portable shower tent.
The portable shower of this product is very useful for all kinds of camping lovers, you can take shower 2-3 times by using a full bag of water. This is not a water cooler, you can wash this shower bag using baking soda and water that's why it won't smell like plastic.
The camping shower tent takes 2 to 3 hours to warm the water inside the bag by the sun, during hot days it takes a lower time. And this thing is important for a comfortable shower. Keep in mind that the water might get hotter than you want, so always test before jumping in it.
The shower bag of this portable shower tent is detachable. You can remove it from the tent and while you are going to take shower hang the bag with the tent hook, and there it is. The build quality and the material of this solar shower bag are very good.
It won't disappoint you, while you are going to camp or, travel. No more worries about taking shower anywhere from this day.
Pros
Removable rip-stop polyethylene floor
Rust-resistant 3/4″ diameter chain-corded steel poles
Durable speed clips secure shelter to frame
Large zippered "D" style front door
Two "no-see-um" mesh roof panels provide superior ventilation
Rainfly has two see-through skylights for better visibility inside
Removable hanging towel bar outside
Cons
This camping shower tent is a complete camping shower solution and worth looking into. If you're searching for a package that provides a high level of privacy and is loaded with features. Plus, it carries the trusted name of Texsport, which, for over 40 years, has been providing camping and outdoor recreational equipment to enthusiasts all over the world.
Customer's Ratings and Reviews on Amazon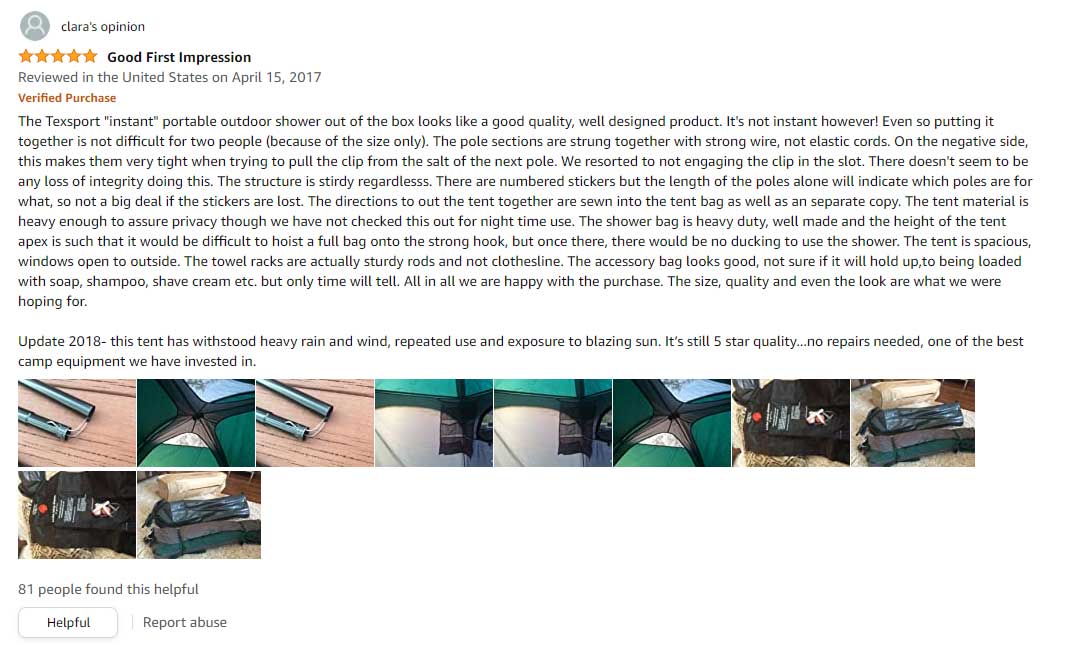 Final Verdict
If you are looking for an ideal portable camping shower tent and a solar camping shower bag together. You can choose this awesome portable tent and camping shower.
The tent is portable you can set up this portable camping shower tent. And after completing your shower or changing you can assemble this within less than a minute. It is lightweight and additionally includes Texsport's Sun Shower five-gallon reservoir, quality stakes, instructions for use, and a convenient carrying and storage bag to carry.
And all these things make it simple to enjoy a proper shower in the great outdoors.
When you'll decide on camping you must have some essential camping tools like a camping knife or camping foods, a camping shower bag, girls changing room if you are a girl, and a portable camping fan.
For these tools (camping shower bag, girls changing room, camping shower tent) why need to pay twice? you can get it together by having this awesome portable shower tent and camping shower bag for the most comfortable shower.
Happy camping!
How Much You Recommended This Post?
Summary
If you are looking for an ideal portable camping shower tent and a solar camping shower bag together. You can get a full review and buying guide of the awesome portable tent and camping shower.