Introduction of Portable Propane Heater
If you are going to camp in winter, then a portable heater is a compulsory camping gadget for your comfortable camping experience.
In this article, we'll review the best portable propane heater for camping. Mr. Heater is an indoor safe propane heater, perfect for heating workshops, hunting, RVing, and Boating, especially for camping.
A portable propane heater can provide you relaxing camping experience during winter camping. This mini heater is portable compact, and easy to use as a portable camping toilet. Nowadays, camping lovers choose this awesome gadget for its outstanding features.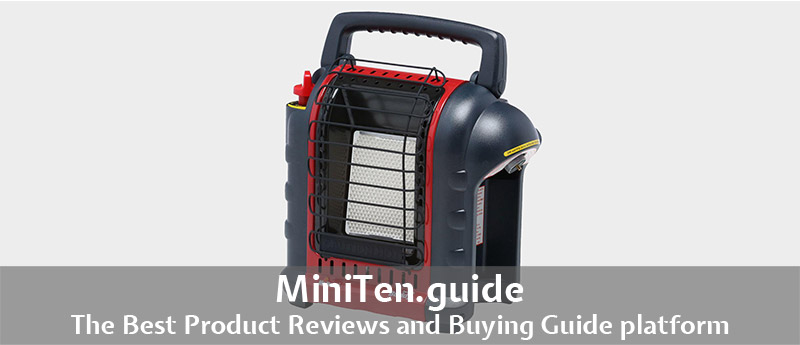 The Mr. Heater Mini Portable Propane Heater Review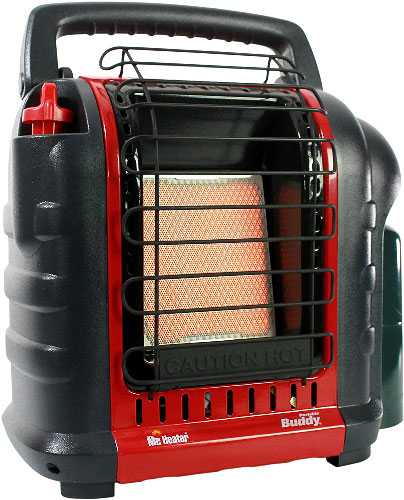 The portable buddy is the most popular heater in the line of buddy heaters made by Mr. Heater. Day by day, it becomes very popular for tent campers. It has some cool features and some unique safety features; that's why it is safe and comfortable and can keep you warm for a long time. So, let's get inside its cool features.
Heater mini portable heater is the most popular portable heater in North America. This portable heater comes with sturdy build quality. It is made with Steel, Plastic, and Nickel. It stands able and possible to hang anywhere. This product comes assembled, no need to install or assemble part by part.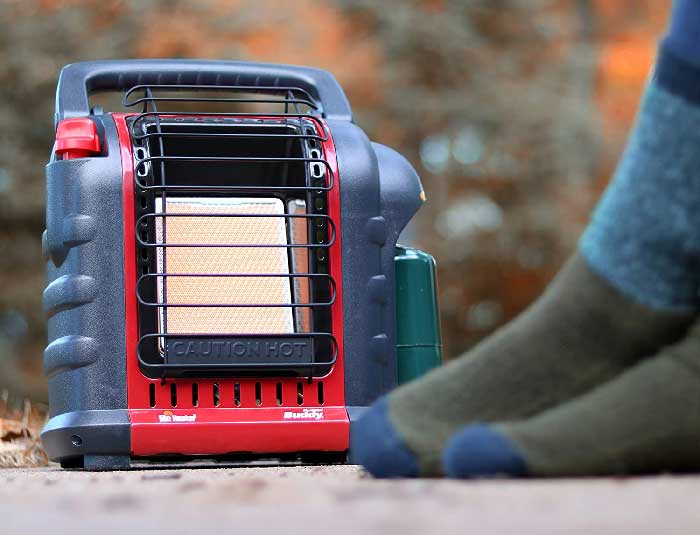 You can remove the box, and it is ready to use. It comes with a 1 lb propane cylinder. Additionally, if you have the right adapter hose to connect a larger propane cylinder to this for a longer duration of heating.
This camping heater has 4000 to 9000 BTU radiant heating power and, it can heat up to 225 square feet area. This small propane heaters heating capacity is enough for a tent, a small room, or a cabin. The engineered size to BTU ratio augments with a fold-down handle. It ensures the most heating output while retaining a minimalist footprint.
It has a swivel regulator that gives you the ability to adapt usage from a disposable cylinder to a gas supply with the buy of a hose and filter.
It has a Knob, which is rotatable, to light the unit rotate the knob to pilot and push. When it started, then the integrated Piezo sparking mechanism will take care of the rest. According to the propane storage, it can keep you warm on its max setting up 3 hours; on the low setting. It can increase up to 5-7 hours.

This portable propane heater has a couple of unique safety features. First, it has an accidental tip-over sensor. The tip-over sensor is a device that will shut off the heater if it ever falls over in any direction.
It can be front back or side in any direction; it doesn't matter. If the heater falls, the heater will make an audible click, and everything shuts off. To restart the mini desk heater, stand it back up and restart it using the control knob.
The second safety feature is an Oxygen Depletion Sensor (ODS). This heater absorbs Oxygen during the combustion process. This device will turn the heater off if the oxygen level in the air around the heater drops below a certain level before it becomes unsafe. Create some extra airflow for another area to allow the heater to operate uninterrupted as long as it has propane.
You can assure that you'll enjoy comfortable and safe indoor heat during camping or RVing. The propane cylinder connection is leak-free, and it is safe for your operation.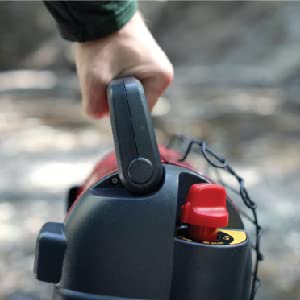 This portable heater has only 9 pounds of weight. This portable propane heater is small, but it is worth its size. It has a carrying handle to allow you to move the portable heater. You can hang this portable propane heater using the carrying handle too. It takes very small spaces to store. It is lightweight and very durable construction.
This propane tent heater has a 1-year manufacturer warranty. You can use this portable propane heater for camping without any issues. But keep in mind that the use of unauthorized accessories or attachments with this heater is completely prohibited. It may cause serious injury and will void the warranty.
How to Use The Portable Propane Heater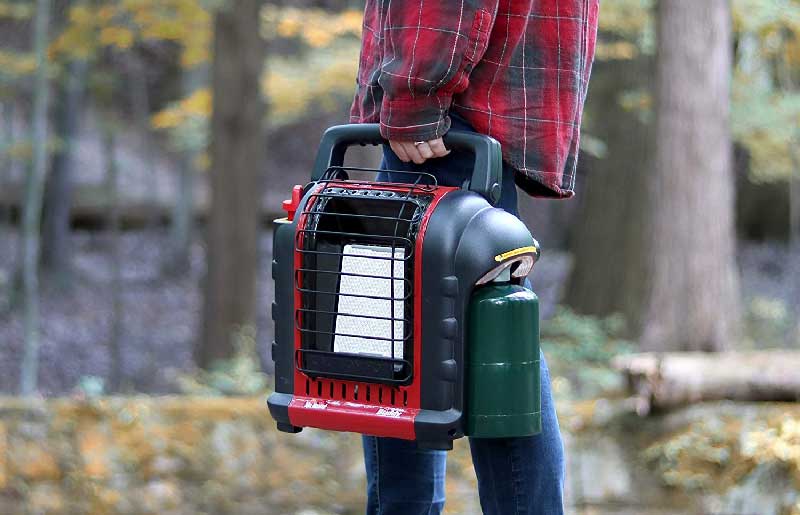 Installing Propane Cylinder
We have already discussed that the portable propane heater comes with assembled. After buying the heater, remove the box, and it is ready to install the propane bottle into the heater. There is a regulator which is located on the right front side of the heater.
Now take your propane bottle and press the threaded end against the regulator. Now turn the bottle clockwise until it stops. After placing the bottle, turn the bottle another quarter of a turn to ensure you have an airtight connection to the regulator.
Always leak checks your propane connection. To do this, have a spray bottle of soapy water handy and spray the nozzle at the connection between the regulator and propane cylinder a couple of times. A leak-free connection will show no bubbles. If your connection is showing bubbles turn your propane bottle a little farther until the bubbles stop.
Now your propane connection is leak-free and safe for operation.
Lighting The Heater
To turn on your portable buddy heater, you'll get a control knob on top of the portable propane heater. This control knob will have four different settings.
Off-pilot, Low, and High settings.
Now turn the knob to the pilot position and press down on the knob until it clicks. Hold it down for twenty or thirty seconds. This will allow the propane to flow from the cylinder into the indoor propane heater. Now release the control knob and repeat the previous step.
You should now see the pilot flame. If necessary, repeat until you see a pilot flame. Hold the knob down with your pilot flame present for another twenty to thirty seconds, release the knob, and the pilot flame will stay on all by itself. Next, select a heat setting.
The low setting offers 4000 BTUs, and the High setting will provide 9000 BTUs. Once a heat setting is selected, you'll see a rolling blue flame come over the burner, and then it'll start to glow bright red. Now your tent heater is On, and you are ready to start warm.
Pros and Cons of this Portable Propane Heater
Pros
Compact and Durable design
Unique safety features
Easy to install and carry
Value for money
Warm-up to 7 hours
1-year warranty
Cons
Shuts off in the smallest of wind conditions
Requires a lot of maintenance, cleaning, and troubleshooting.
My Experience Using The Portable Propane Heater
After nearly freezing to death in my stand last two winters, I vowed, "Never again!"
Last year, I purchased this portable propane heater and 8 Propane cylinders and put them in my stand well before the season started. I walked to my stand at 5:15 AM at a 30 deg temperature. I cannot be super cold for some of you, but it is plenty cold for this Texas boy. I climbed into my 4×6 stand and the first thing I did was start up the heater.
I screwed in a canister of propane, pushed down the pilot, and lit on the second try. Pushing the control knob, I turned on the heater and placed it on low, and sat back.
After 5 minutes, I removed my jacket and a long-sleeved thermal shirt. After 15 minutes, I was toasty warm. Then it is now a great company during the camping of my stand.
Final Thoughts
If you are looking for a portable propane heater, Mr. Heater's portable heater buddy can be the right choice. It is portable and easy to use. For safety purposes, it has unique two safety features that ensure no accident at all. This portable propane heater is very safe and ideal indoors.
I hope our review will help you to find the best portable heater for camping. And if you have any confusion about this product, feel free to comment below. We'll help you to find out the solution. Keep warming and happy camping.
Other Popular Topics on MiniTen
How Much Do You Recommended This Post?
Summary
If you are looking for a portable propane heater, Mr. Heater's portable heater buddy can be the right choice. It is portable and easy to use. For safety purposes, it has unique two safety features that ensure no accident at all. This portable propane heater is very safe and ideal indoors.