Introduction of QGeeM HDMI Adapter
Most people may have this query of what is the HDMI adapter? This is a device where you can connect to the USB port of the computer and get a good display on TV or other related screens and monitors. That looks pretty interesting.
QGeeM HDMI Adapter is a one-stop solution for worries on creating and developing unique presentation styles. It is an international company for electronics. It is one of the leaders who produce charging and docking technologies that are currently in high demand.
The striking feature is that it promotes wireless charging, car charging, and provides multiple port docking stations. It has technologies that deliver power to charge phones, tablets, and laptops at an impeccable speed.
The main motto of QGeem is to make office work more comfortable with less movement towards the plug and other electrical gadgets for a single phone or laptop charging.
QGeeM promotes the following products:
QGeeM Mini HDMI Type C Male to HDMI Type A Female Adapter
Type C to HDMI VGA Adapter, 2-in-1 Adapter (Thunderbolt 3 Compatible)
QGeeM USB 3.0 to HDMI DVI Adapter 2048×1440 60 Hz.
QGeeM Gold-Plated HDMI to VGA Adapter (Male to Female)
HDMI to Mini DisplayPort Converter Adapter Cable
QGeeM 5-in-1 USB C to HDMI Adapter 4k Multiport
VGA to HDMI Adapter with Audio/1080p Video Output (Male To Female)
QGeeM Type-C to HDMI Adapter 4k Cable Thunderbolt 3 Compatible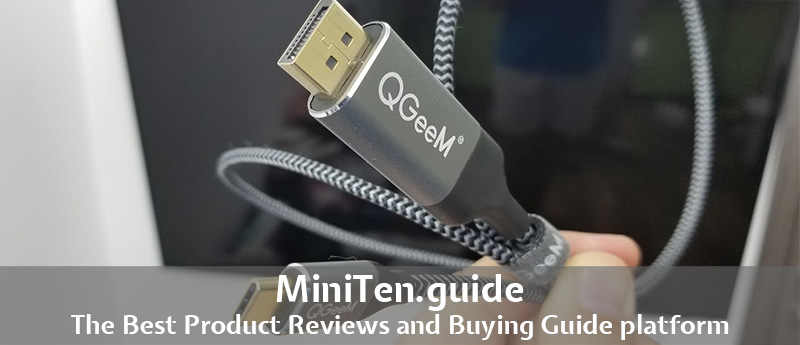 Let's get into the details of the QGeeM HDMI Adapter and what the customers think about the product on Amazon.
Customers Rating on Amazon
Around 191 customers have rated this product on Amazon. 76% of people are happy with the product. They are satisfied with the quality and effective post results. The easy download and installation part is highly appreciable and hence a 5-star rating. The customers are satisfied with easy installation, high quality, and portability.
Selected Customers Comments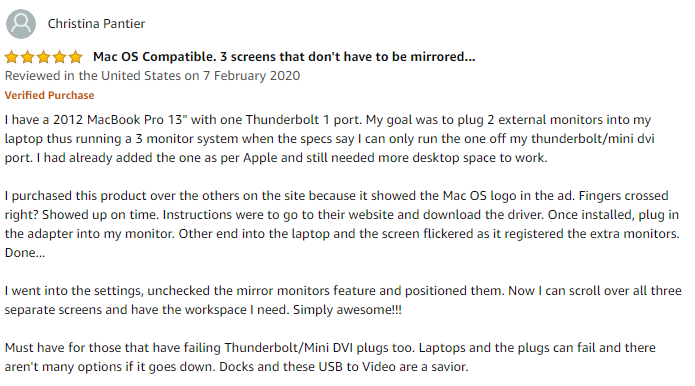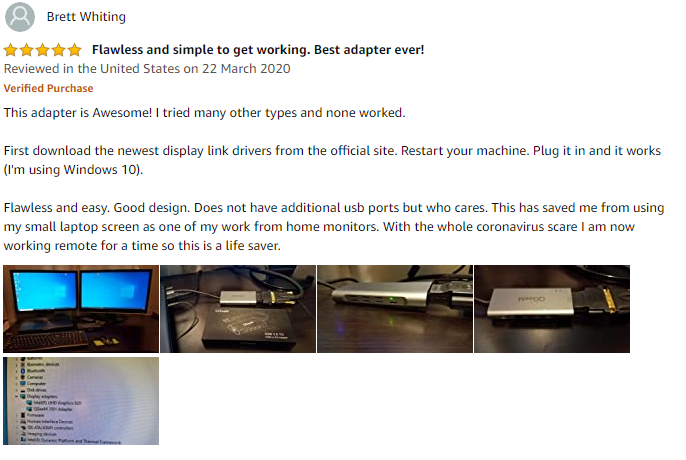 Review of QGeeM HDMI Adapter
The product is an upgraded USB to HDMI and DVI Adapter. It has a high-speed resolution of 3.0 and bandwidth up to 5 Gbps. The videos on display are crystal clear with high-quality smoothness and frequency of 2048×1152 60 Hz including 1920×1080 (1080p).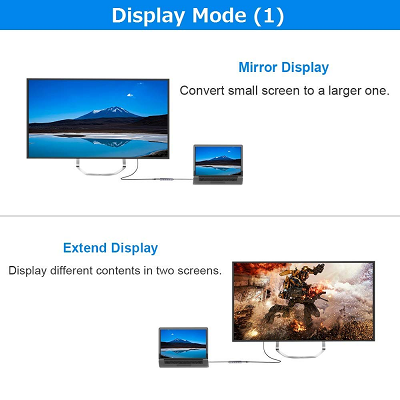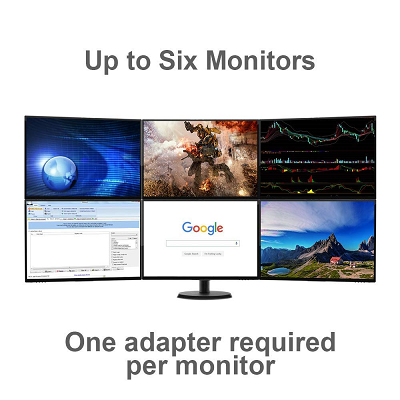 The QGeeM HDMI Adapter cable comes with an extra DVI adapter. The laptop display can be distributed to six monitors along with extra adapters. The display mode of monitor extending, screen mirroring, and more are also available.
What more can be more than these features? When it comes to workers under the marketing section. These display features would be more appealing and understanding.
It is slim enough to occupy a laptop bag. If you are planning for any presentations or video conferences, the product will be of utmost help. Most of the time, the conference meetings don't work well due to a lack of resources or clarity on the matter.
The product is compatible with Windows, Mac OS, Android, Chrome OS. This is another advantage of the device as most electronic gadgets do not support every software.
The protection period is 18 months. There are a 100% refund and money-back guarantee for any damage on delivery. But the guarantee on the Amazon platform is 90 days. If the device started pushing you into trouble by not functioning effectively within 90 days of purchase, make sure to call customer care from Amazon.
My Experience With QGeeM HDMI Adapter
My Laptop is from Hp with Windows 10. The Display Link is very easy to download and install. The easiest part was just to connect the adapter to the laptop, plug, and turn on the monitors. They recognize the windows as soon as they connected. There is no lag in the mouse cursor or video played.
I worried about the quality but the product was completely pleasing. I have been using this for a few days now and I am extremely happy with the product.
The adapters, as compared to others, are relatively large and the cables look thick. The casings have openings for passage of air in and out. So, this doesn't make it hot but, yes a little warm. This doesn't reduce video output or any related lags. To be more precise, buying QGeeM HDMI adapters that cost more than RayCue was a wise decision.
Don't hesitate to pay for a device that is 100% user-friendly. And the most amazing part is that it comes with HDMI to DVI adapters along with the box. So, this aspect justifies the additional cost paid.
What Makes The QGeeM HDMI Adapter Special?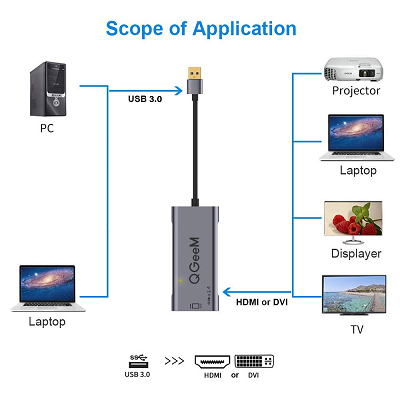 You can use the product based on the platform and electronic device. The easiest way; connect and start. It works highly on Chrome, so just imagine the quality on a laptop. There is no need to install any software or supporting hardware. The process of sharing information from one person to another can carry out smoothly.
So if you are a marketing person, then do not hesitate to buy this product. Also, it can take from place to place with no effort. The connection to each device is on one time without any abrupt interruption.
Is It Worth It?
QGeem HDMI Adapter is one of the products that is highly offered on Amazon. It is a complete cocktail of durability, capacity, and eccentricity. It completes 5-stars in all aspects. Buying the product on Amazon will be the most quirky idea.
Video Reviews of QGeem HDMI Adapter
Final Verdict
The Amazon Renewed guarantee is 90 days. The product is being checked by professionals before delivering them. They check for quality and durability. They make sure that the product is devoid of scratches with a battery capacity of 80%.
Give it a try on QGeeM HDMI Adapter if you want to continue with quality and standardized work and increase an impression on the company or your work background.
| Product Name | Image | Editor's Rating | Price |
| --- | --- | --- | --- |
| QGeeM Mini HDMI Adapter with 4K Cable | | | |
Other Popular Topics on MiniTen
How Much You Recommended This Post
Summary
Give it a try on QGeeM HDMI Adapter if you want to continue with quality and standardized work and increase an impression on the company or your work background.